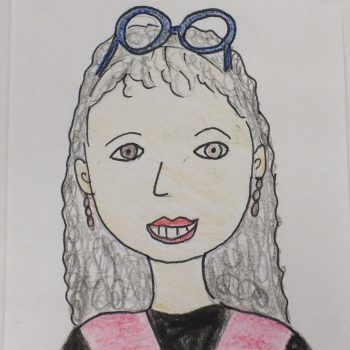 Ms Gulcan Metin-Asdoyuran
Headteacher
Being a teacher and educator for 27 years means that I have seen a lot of changes and recycling in education. I believe that primary education is the launching opportunity for all aspirations. Pupils at Simon Marks will grow in confidence and know they have a voice in today's society.
Mr Robin DasGupta
Deputy Headteacher
I am very proud to be the Deputy Headteacher of Simon Marks as it is a very special school. I have been teaching for over thirteen years and have a strong belief in helping pupils reach their potential. Outside school, I enjoy reading, food, weightlifting, watching Liverpool FC and current affairs.
Mr Zachary Jacobs
Assistant Headteacher & Year 4 Class Teacher
I have been working in Primary education for over 20 years. Being born and raised in North London, the traditions and cultures of Jewish life have been woven into me. I am passionate about computing, maths and Science. Moreover I believe in making Jewish education relevant, meaningful and fulfilling for every child.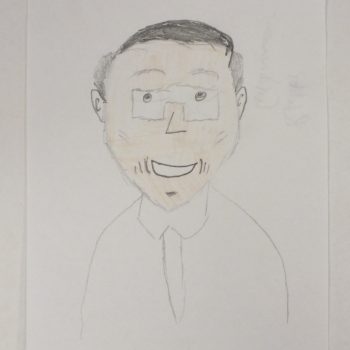 Rabbi Nicholas Goldmeier
Consultant Rabbi in Residence
I have been involved in Anglo-Jewish education for the past 25 years, working with a number of different schools and teacher training organisations. I am passionate about the continuity of Modern Orthodox Judaism and imparting the wonderful and rich Jewish traditions to children of all ages.
Mr Syed Gilani
Year 5 & Year 6 Teacher
My name is Syed Gilani and I currently teach the year 1 and year 2 classes. I also coordinate PE and health and well-being across the school. I love teaching and feel there is no other job like it. This is my fourth year at SMJPS and I am thoroughly enjoying teaching the children and working with all of the amazing staff. My passion for teaching stems from my grandparents who were both teachers. An interesting fact about me is that I can sing (well, at least that's what I think- the children disagree).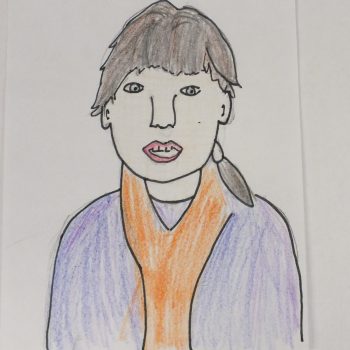 Mrs Libby Johnstone
Year 3 Support Staff
My name is Elizabeth Johnstone, known as Libby. Although I have only been working 5 years in Simon Marks, I have been a Teaching Assistant for 23 years. In my spare time I enjoy cooking and baking.
Ms Sevcan Keskin
Year 4 Support Staff
My name is Miss Sev and I am a Teaching Assistant at Simon Marks Jewish Primary School. Although I've been here since September 2018, I have over 10 years' experience working with children from EYFS to KS2. I enjoy working with children and young people and seeing them progress in life to achieve their personal goals. In my spare time I enjoy spending time with my nephews, drawing and doing various sports.
Mrs Sabiha Pathan
Year 1 & 2 Support Staff
I have been a teaching-assistant, breakfast supervisor and midday supervisor at Simon Marks Jewish Primary School since 2005.
Ms Afet Nasif
Year 1 & 2 Class Teacher
Mr Wayne Anthony
Year 5 & 6 Support Staff
I've been at Simon Marks for four years in a variety of roles. I enjoy a range of sporting activities as I believe that pupils benefit greatly from being active.
Mr Yavuz Durak
Year 3 Teacher
I have over 10 years of experience in Primary Education. I have worked as a TA and now Class Teacher. I love my job and I am really passionate about what I do. I enjoy meeting all the different characters and watching those characters progress and move on to achieve great things. Outside of school, I enjoy exercising and travelling.
Ms Bianca Kehinde
Year 1 & 2 Support Staff
Hi I'm Bianca. I work in early years as a support worker. I have been doing this for 16 years. I'm very dedicated to my role and passionate in what I do. In my spare time I like going to the gym.
Mrs Emily Daines
EYFS Teacher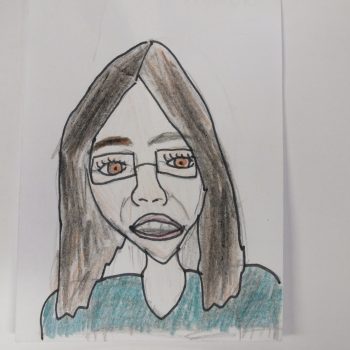 Mrs Sharon Shalom
EYFS Support Staff
I am excited to join Simon Marks as a Teaching Assistant. I love working with the children helping them grow and develop. In my spare time I like spending time with my family and friends.
Mrs Tally David
Ivrit Teacher
I have been working in Primary education for over 20 years. I was born in Tel Aviv, Israel, but have been living in North London for over 30 years. I truly believe that learning another language helps to open up the world and Ivrit also helps children to not only be part of another modern society, but also helps them to relate to the culture and traditions of the past. In my spare time I enjoy getting fit and dancing.
Mrs Irit Cohen
Ivrit Support Staff
I love my role supporting Ivrit and staff around the school, and I have over 20 years' experience in the classroom. After growing up in Tel Aviv, Israel, I moved to London when I was in my 20s. Helping children gain the skills of a modern foreign language and expand their knowledge and view of the world is extremely rewarding. When not in the classroom, I spend my time working out in the gym, but I am also passionate about music and dance.
Mr Miles D'Cruz
Music Teacher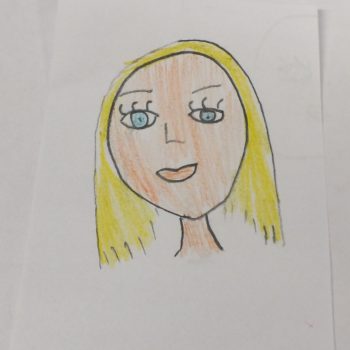 Mrs Jackie Osborne
Learning Mentor
I have been involved in primary education for nineteen years and the Learning Mentor at Simon marks for over a year. I enjoy all types of sport and encouraging pupils to take part in all aspects of school life.
Mrs Sue Zion
School Admin Officer
I have been working at the school for the last 17 years in various roles. I am the school reception and admin assistant. I enjoy working at Simon Marks and being part of the changes in the school over the years. In my spare time I like to spend time with my family.
Mr Mohamed Oulmane
Caretaker
Ms Dulcie Anderson
Cleaning Team
I'm Dulcie and I have been working at Simon Marks for over 30 years. In my spare time I enjoy taking walks and shopping.
Mr Edgar Gironda
Cleaning Team
Ms Angela Babapulle
Cook
I have been making lunches for children for over thirty years. I enjoy cooking and working with all of the pupils.
Ms Abena Opuku
Cook
Mrs Ranjit Kaur
Midday Meal Supervisor
I have been at Simon Marks for fourteen years. I enjoy making sure that all pupils have a high-quality, nutritious lunch.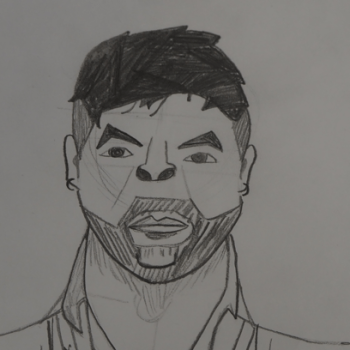 Mr Georgi Radulov
Security