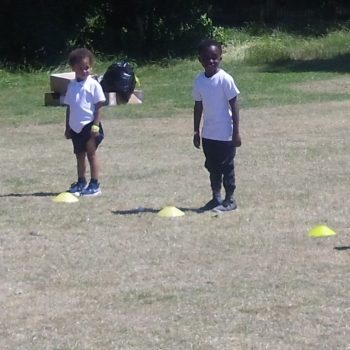 The health and safety of our pupils and staff is of the utmost importance. Annual 'Health and Safety Audits' take place throughout the school, led by Local Authority appointed teams, and policies are updated accordingly.
We are fortunate to have two full time security guards, Roland and Samuel, who are employed by a security company approved by the Community Security Trust. Roland and Samuel are highly valued members of our school community and ensure children enter and leave safely with a known parent or carer. Both guards will stop anyone they are not familiar with when entering the building. Our guards may change from time to time but we always aim to have two on duty whilst pupils are in school.
The school has a detailed policy covering all matters of health and safety, you can view this in our 'Policies' section.
A vast majority of our staff are qualified in Safer Handling (restraining) training.
If you have any questions or concerns regarding the health and safety of your child whilst at school, please contact the Headteacher, Ms Metin.