4th October 2019
Congratulations to everyone at Simon Marks! We have been awarded Gold TfL STARS accreditation for our commitment to promoting and supporting safe, sustainable, active travel at our school last year. Our Junior Road Safety Officers (Nina, Nandi and Raphael) supported Mr Gilani and Ms Osborne in promoting these commitments through initiatives such as: UK Road… [Read More]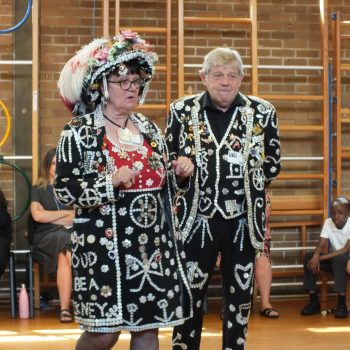 17th July 2019
On Friday we had our end of year Summer Concert. East End royalty joined us- The Pearly Queen and King visited Simon Marks. They even danced the Lambeth Walk for us. Our orchestra played and the whole event was fantastic. We even had some solo singers. Thank you to all the children, all staff and… [Read More]
11th July 2019
Simon Marks welcomed Jonathan Freedland and Tracey Ann Oberman for one night only. A fantastic discussion and debate.
1st July 2019
Tracy Ann Oberman in conversation with Jonathan Freedland on Thursday 11th July 2019 at 8pm at Simon Marks Jewish Primary School, 75 Cazenove Road, N16 6PD. Not to be missed!! Tickets on sale now. Click on link to book https://www.eventbrite.co.uk/e/one-night-only-tracy-ann-oberman-and-jonathan-freedland-tickets-62177612914?fbclid=IwAR0FTcp5g03qjOk8pSR-fLNqxGvHV4vlhZhS6Z5uL0EOuAf9soduxmLx5tg *there will be an appeal on the night*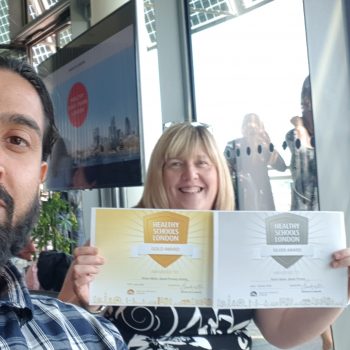 'It was a great honour to receive the Silver and Gold award at the Mayor's Healthy Schools London Celebration event last Thursday at City Hall. Simon Marks Jewish Primary School is the only school in Hackney to have achieved the Gold award and so it was an extremely proud moment for me and Ms Osborne… [Read More]
13th June 2019
Following the publication of 2018's Key Stage 2 SAT's results, we are delighted to report that the school is well above the national average in Maths, Reading and Writing for combined outcomes. The results demonstrated pupils achieved a combined result of 83%, achieving 12% above the average Hackney outcomes and 19% above the national combined outcomes. Well done Simon Marks!… [Read More]
12th June 2019
Simon Marks was excited to welcome Devang Shah to school today. Devang is also known as the Human Calculator because of his remarkable ability to solve maths questions in lightning speed time. He showed the children and teachers a number of tricks to solve difficult maths questions. Devang truly amazed us with his skills.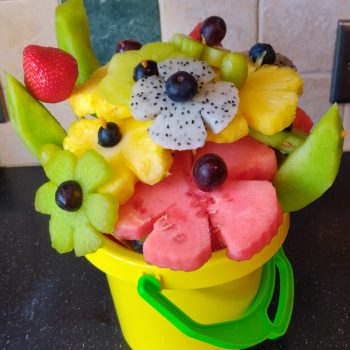 11th June 2019
We had lots of fun in the run up to Shavuot. GIFT were in school and the pupils had a go at flower arranging. We used lots of fruit to design different arrangements then ate them! We were busy using up lots of dairy ingredients and made lots of delicious foods!
8th May 2019
Our Year 6's have made a SAT's revision music video and would love for you to take a look. https://www.youtube.com/watch?v=dBYArM0ca24
22nd March 2019
Purim in school was fantastic. It started with staff members performing a show for the children and parents. Later the children and staff performed a catwalk exhibition to showcase all the wonderful costumes that were worn.
6th February 2019
We are proud to announce that we receive a letter from the Department of Education congratulating us for our school results for last year which placed us within the top 3% of schools in England.
« Previous
1
2
3
4
…
7
Next »