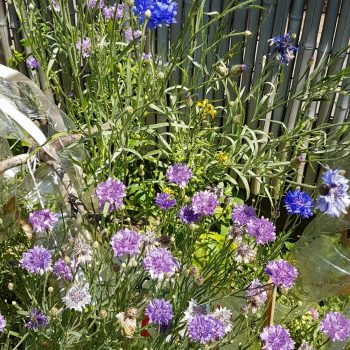 8th June 2018
Incase you haven't seen – amazing things are happening in the garden! We have beautiful pink and orange Californian poppies brightening our day. A sea of colourful cornflowers waving in the breeze (yes they come in white, pink, purple and blue!) We also have courgette flowers blossoming AND….BABY POTATOES!! And in the Early Years garden… [Read More]
5th June 2018
Today, members of the Jewish organisation; TRIBE, came to visit our Year 6 children. TRIBE delivered a workshop called 'Kosher Apprentice'. Our Year 6 children have been asked to design a new, kosher, summer snack and decide how would be the best way to market the snack. Their snack design and marketing strategy will be… [Read More]
25th May 2018
Earlier this term a group of enthusiastic Year 5 and 6 mathematicians took part in the UK Mathematics Trust's Junior Maths Challenge.  This challenge was for pupils in Year 8 and below so it was amazing that pupils in Year 5 and 6 were giving it a go.  The challenge involved solving some very complex… [Read More]
Last week the children at Simon Marks were preparing for Shavuot. Everyone in the school was busy. Rabbi Mason came to our Kabbalat Shabbat assembly on Friday and talked to the children about Shavuot. The children sat enthralled listening to him talk. To prepare for Shavuot some classes made paper flowers or flowers to wear… [Read More]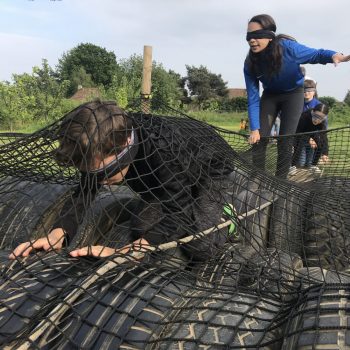 24th May 2018
Please find below some photographs of our children having fun on their trip.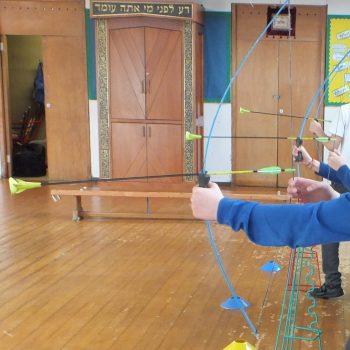 4th May 2018
Yesterday we celebrated Lag B'Omer at school.  Reception to Year 6 enjoyed playing archery in the school hall.  For lunch the whole school sat outside and enjoyed a meal of chicken drumsticks, falafel, pitta and salads.  The sun was shining and a lovely time was had by all.
24th April 2018
Today Reception, yr1, yr2, yr3, yr4, yr5 and yr6 were invited to the Lord's Cricket Ground by Marleybone Cricket Club and Middlesex Cricket Club. They watched a T20 women's match which included the Middlesex Women's Team. Everyone had a lovely day and the children were also able to meet some of the Middlesex stars!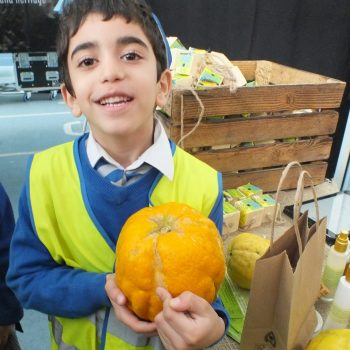 23rd April 2018
Today, children from Years 1, 2, 3, 4 and 5 visited Shuk Machane Yehuda.  The children were able to experience the aromas and flavours of an Israeli market.  They had a wonderful time and proceeds from the event were raised for further testing for the Ezer Mizion Bone Marrow foundation.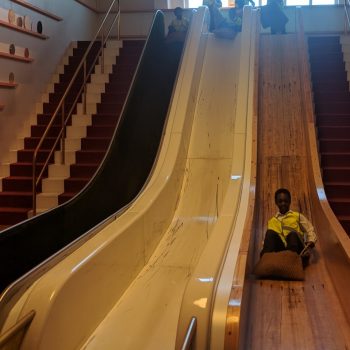 18th April 2018
Year 3 visited the Science Museum to embellish their studies of 'Forces and magnets.'  They had a wonderful time at the museum which included a workshop.  Below are some pictures from their trip.
26th February 2018
This week marked the beginning of book week and we were exceptionally lucky to have Francesca Simon come into school.  Francesca told Ms Metin that she hadn't done a school visit for 10 years and we were her first after all that time.  Francesca gave pupils a very inspiring talk about her books and characters. … [Read More]
31st January 2018
Today the school held an inspiring Science Day which involved the children working all day on their class science project and then proudly displaying their work to their parents at the end of the school day. Year 6 were working on Light and Shadows Year 5 were discovering about Earth and Space Year 4 investigated… [Read More]
8th January 2018
We have started sprouting some purple broad beans which we harvested from our garden last year.  The Green Team used jars kindly sent in by Year 1 parents and we are keeping a close eye on any sprouting activity and keeping the tissue moist.  The whole school will be preparing beans this week as we… [Read More]
« Previous
1
2
3
4
5
…
7
Next »